NEWS ARCHIVES
Ultraman Trigger's New Form "Glitter Trigger Eternity" Shows Up in ULTRAMAN TRIGGER! Ultraman Ribut with Human Form Played by Shimba Tsuchiya Makes an Appearance!
Tsuburaya Productions' latest TV series Ultraman Trigger: New Generation Tiga (now broadcasting in Japan on TV Tokyo every Saturday 9 AM, and worldwide YouTube catch-up at 9:30 AM JST) will meet its first climax in October and continue on with the second-half of its arc. Before the end of the first arc, Ultraman Trigger will receive a new god-like form called the "Glitter Trigger Eternity"!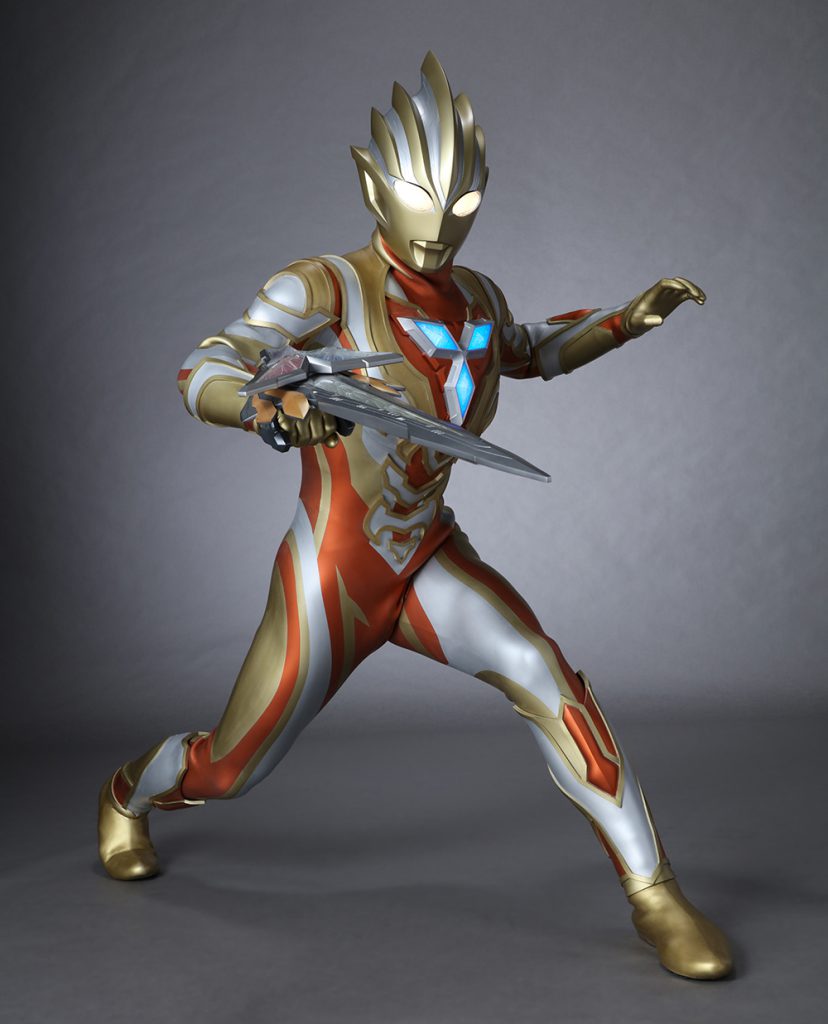 The Giants of Darkness has been a long-lasting threat to Ultraman Trigger. In addition to the existing Carmeara, Darrgon and Hudram, a fourth Giant named "Trigger Dark" is revealed. Overwhelmed by Trigger Dark, who has tremendous power of darkness, Trigger, a.k.a. Kengo Manaka gains the Ultra-Ancient light and awakens with a new form: Glitter Trigger Eternity!   On his chest, the Triangle Crystal is hidden with the power of trinity: a collection of Multi, Power and Sky Type. The weapon that appears from the Triangle Crystal called "Glitter Blade" obtains energy that is so powerful that even Trigger himself could barely master.   Ultraman Tiga transformed into Glitter Tiga at the very last episode of Ultraman Tiga. Inheriting the spirit of Tiga, Trigger also obtains a form that contains the word "Glitter"… How is this going to affect the story? Please look forward to the second half of Ultraman Trigger!   Talking about the second half of Ultraman Trigger, another Ultra hero is going to join Trigger's venture! From the world of the Ultra Galaxy Fight series (which the latest installment has just been revealed in the livestream event "Ultraman Connection Presents: ULTRAMAN OFFICIAL YouTube Special featuring S.H.Figuarts"), the second guest Ultra will be Ultraman Ribut from the Galaxy Rescue Force!  
  It is also revealed that the human form of Ribut will be played by Shimba Tsuchiya!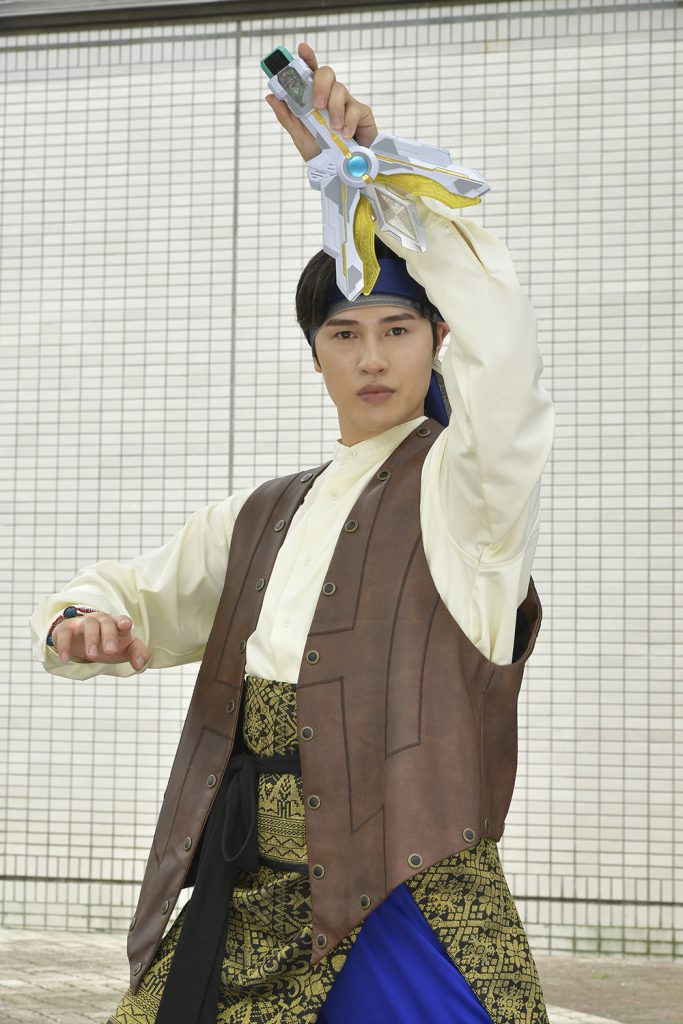 <Shimba Tsuchiya Profile> Born April 4, 1996 in Tokyo. Shimba Tsuchiya began his career as a voice actor after he met Mamoru Miyano, who is known for the voice of Ultraman Zero. This year he was awarded the Best New Actor in the 15th Seiyu Awards. He is also known as the younger brother of Tao Tsuchiya, who played the main heroine in Ultraman Zero: Revenge of Belial (2010). Currently aged 25, he continues to perform as both an actor and a voice actor.   <Official Website> https://profile.himawari.net/view/2526 (Himawari Theatre Group)   <Official Social Media Accounts> Instagram: https://www.instagram.com/simbatsuchiya_official/ Twitter (Shimba Tsuchiya's Manager): https://twitter.com/simbatsuchiyamg   <Comments from Shimba Tsuchiya> Hello everyone, I am Shimba Tsuchiya and I will play the human form of Ribut. I had a major admiration for superheroes in my youth. When I was in ninth grade, I started attending the action studio created by Hideyoshi Iwata, who has been playing the main Ultra Heroes in recent years, from there on my 3 years in high school was all about action training. At the timing when I was about to enter university, my tutor Iwata told me to start thinking seriously about my future and what I really want to do for the rest of my life. My answer to this was to become a voice actor. 7 years has passed and today I am finally going to play a role in the Ultraman series. I hope I am able to connect the light shined from Ultraman Trigger with the light that I received from the heroes I looked up to as a child.  
---
  【ULTRAMAN TRIGGER – Series Overview】 Broadcast Time: Every Saturday 9:00~9:30 A.M. (JST) Broadcast Channel: TXN Network and others Catch-Ups: ULTRAMAN OFFICIAL Youtube Channel (Free online for approximately 2 weeks following TV broadcast) Official Series Website (Japanese): http://ani.tv/ultraman_trigger/ Official ULTRAMAN TRIGGER Website (Japanese): https://m-78.jp/trigger/ Official Series Twitter (Japanese): https://twitter.com/ultraman_series/ Official Hashtag: #TriggerTheFuture   Production Companies: Tsuburaya Productions, TV Tokyo, and Dentsu Copyright Notice:©TSUBURAYA PRODUCTIONS ©ULTRAMAN TRIGGER PRODUCTION CONSORTIUM・TV TOKYO   Actors: Raiga Terasaka, Runa Toyoda, Shunya Kaneko, Tadashi Mizuno, Meiku Harukawa, Katsuya Takagi, Kei Hosogai, Shin Takuma and more
This is TSUBURAYA PRODUCTIONS' Official Global Website.
Official information of Ultraman, Kaiju, Movie, Anime, Comic books, Tokusatsu etc.
Discover the latest official news on the Ultraman series and other works by TSUBURAYA PRODUCTIONS