NEWS ARCHIVES
New TV Series ULTRAMAN BLAZAR Heroine Announced! Himena Tsukimiya as SKaRD Agent, Emi Aobe!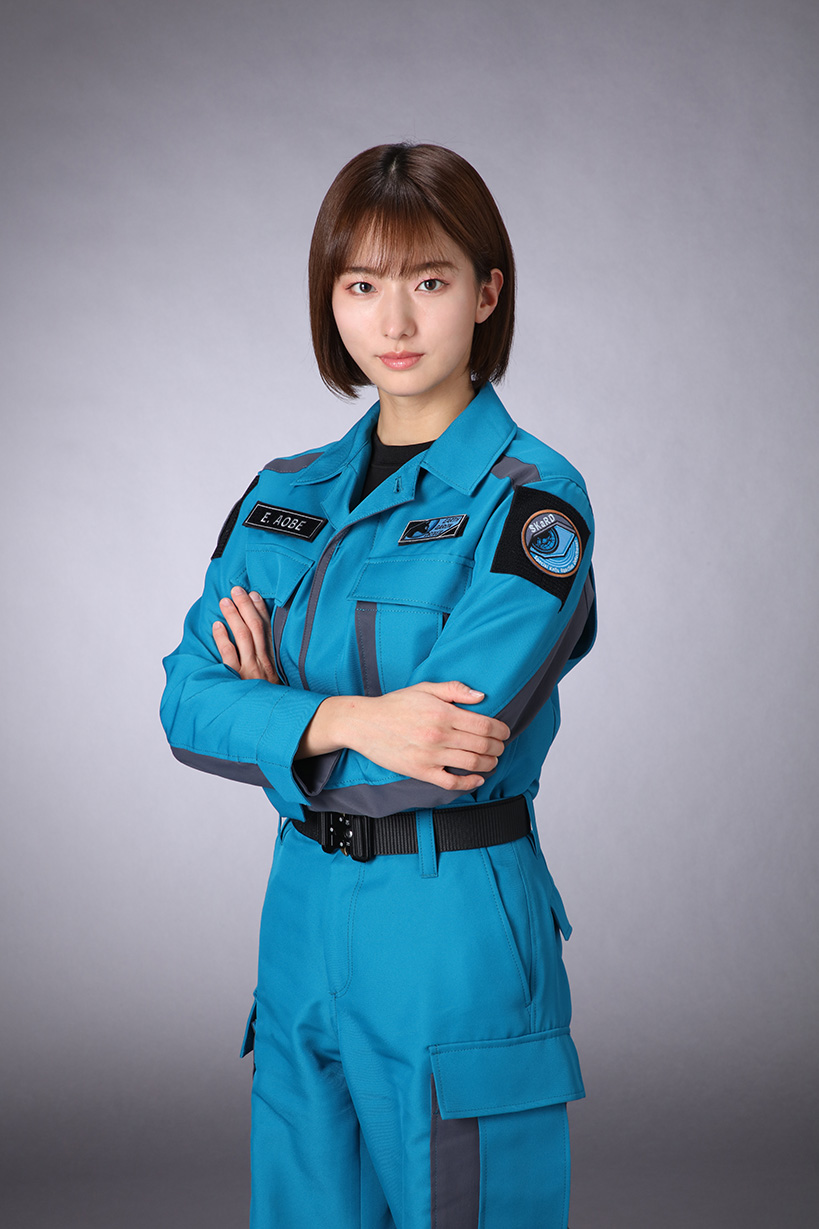 The new TV series, Ultraman Blazar, will start from July 8th 2023 JST! Every Friday at 5 PM JST, one of the main cast members starring alongside Captain Gento Hiruma, the protagonist played by Tomoya Warabino, will be announced.
Himena Tsukimiya has been casted as the Ultraman Blazar's heroine, Emi Aobe, a specialist in espionage activities that involve infiltrating the targeted organization for a mission's investigation and conducting information gathering for SKaRD. From a young age, Tsukimiya has trained for swimming and has even participated in the high school national tournament, giving her agility and grit. She made her debut after winning the grand prize in 2015 at the largest online audition ever held. Since then, she has been active in a variety of fields including modeling, TV series, movies and stage performances!
Emi Aobe (23 years old)
Emi Aobe is an intelligence specialist who does undercover missions to gather intelligence from organizations.
She graduated from a world-renown elite school after skipping a grade, at the age of 17. She was scouted to join the Global Guardian Force and participated in missions around the world as the special force's intelligence officer. From an early age she learns about the dark secrets of the world which is why she typically does not trust people nor the government. She has excellent physical abilities that aid her in undercover missions and in addition her exceptional shooting skills make her a valuable member in combat missions as well.
Her hobby is cosplaying.
Cast: Himena Tsukimiya
Comment
Twenty years ago, I used to listen to Ultraseven songs on the stereo in my grandfather's car.
I moved to Tokyo when I was 18 with the hope to become an inspiration for as many people as possible, but I know that my grandfather continued to worry about me. Even then he always sent me off with a smile on his face, and I am truly grateful for that.
When I was chosen to play the role of Emi Aobe in Ultraman Blazar, it reminded me of my grandfather.
I am truly honored to be cast in the long-loved Ultraman series!
The staff and crew will work together as a team to deliver a series that will be memorable to someone and touch their heart.
Agency
ENPRO
Profile: Agency Profile
Official Social Media
【Twitter】@himenachaaaaan
【Instagram】https://www.instagram.com/himenachaaaaan/
【TikTok】himenachaaaaan1
【note】https://note.com/himenachaaaaan
Ultraman Blazar Series Outline
First Broadcast: July 8, 2023 (Saturday) JST
Broadcast Slot: Every Saturday from 9:00 a.m. to 9:30 a.m. JST
Broadcast Channels: The TV Tokyo Network and others
Production: Tsuburaya Productions, TV Tokyo, Dentsu Inc.
Copyright Notice: ©TSUBURAYA PRODUCTIONS ©ULTRAMAN BLAZAR PRODUCTION CONSORTIUM・TV TOKYO
Official Series Website: https://ani.tv/ultraman_blazar/ *Japanese only   
Official Ultraman Website: https://m-78.jp/blazar/ *Japanese only   
Official Global Twitter: https://twitter.com/TsuburayaGlobal
Cast: Tomoya Warabino and others
Lead Director: Kiyotaka Taguchi / Story Composers: Keigo Koyanagi, Kiyotaka Taguchi
©TSUBURAYA PRODUCTIONS ©ULTRAMAN BLAZAR PRODUCTION CONSORTIUM・TV TOKYO
This is TSUBURAYA PRODUCTIONS' Official Global Website.
Official information of Ultraman, Kaiju, Movie, Anime, Comic books, Tokusatsu etc.
Discover the latest official news on the Ultraman series and other works by TSUBURAYA PRODUCTIONS