NEWS ARCHIVES
The Coin Monster Kanegon from "Ultraman Z" Becomes an EA Statue by Beast Kingdom!
Hunger for eating comes in many forms, and with Ultraman's 'Kanegon' the world was introduced to the first Kaiju with a taste for eating shiny coins! His unique appearance and dazed but determined persona quickly gained fans the world over when he reappeared in episode 13 of the Ultraman Z TV show, 54 years after his first appearance in Ultra Q.
Tsuburaya Productions is joined by the world-renowned Beast Kingdom, showcasing what it means to be a real coin monster with the release of the Egg Attack EA-042 Ultraman Z "The Coin Monster Kanegon"! Be ready to own your very own coin-eating statue with a piggy-bank function to recreate the real 'money-eating' essence!
Every detail from the huge zipper-like mouth to the oversized and luminous body has been brought to life with detail. A host of accessories are also included, such as a vacuum cleaner, magnets, and more, all from the TV show. A branded base with the original Japanese Ultraman Z title logo completes the set and gives fans a perfect way to display the hungry, yet adorable creature. This is a statue not to be missed for fans!
[Products Details]
EA (Egg Attack) EA-042 Ultraman Z: The Coin Monster Kanegon
Price:96.9 USD
Pre-order Date:2022 Q1
Release Date:2022 Q3
Produced by:Beast Kingdom
Pre-Order now with Beast Kingdom's Global Distributors:https://www.beast-kingdom.com/EN/Sales/
<Actual product may slightly differ from image shown>
<Product details can be subject to change without prior notice>
<Delivery of products are subject to change>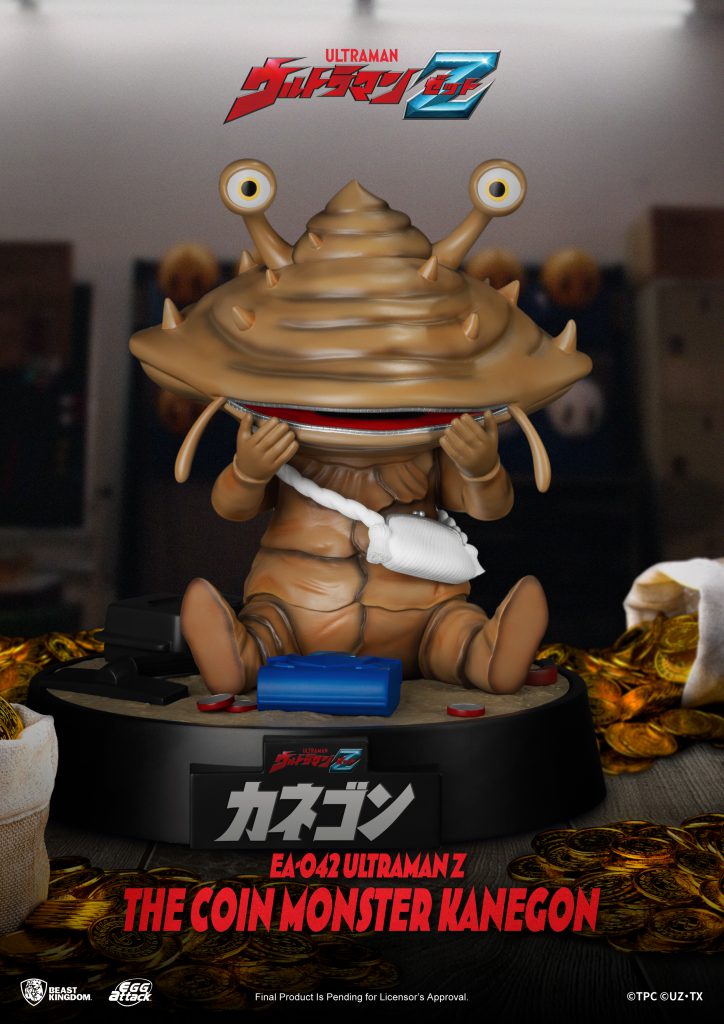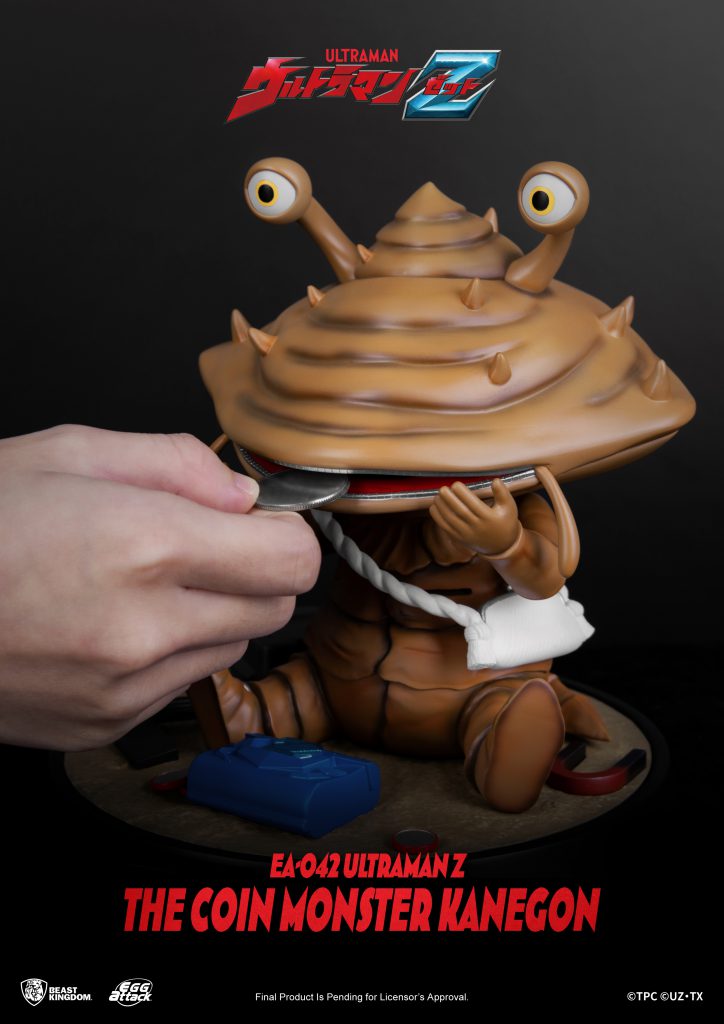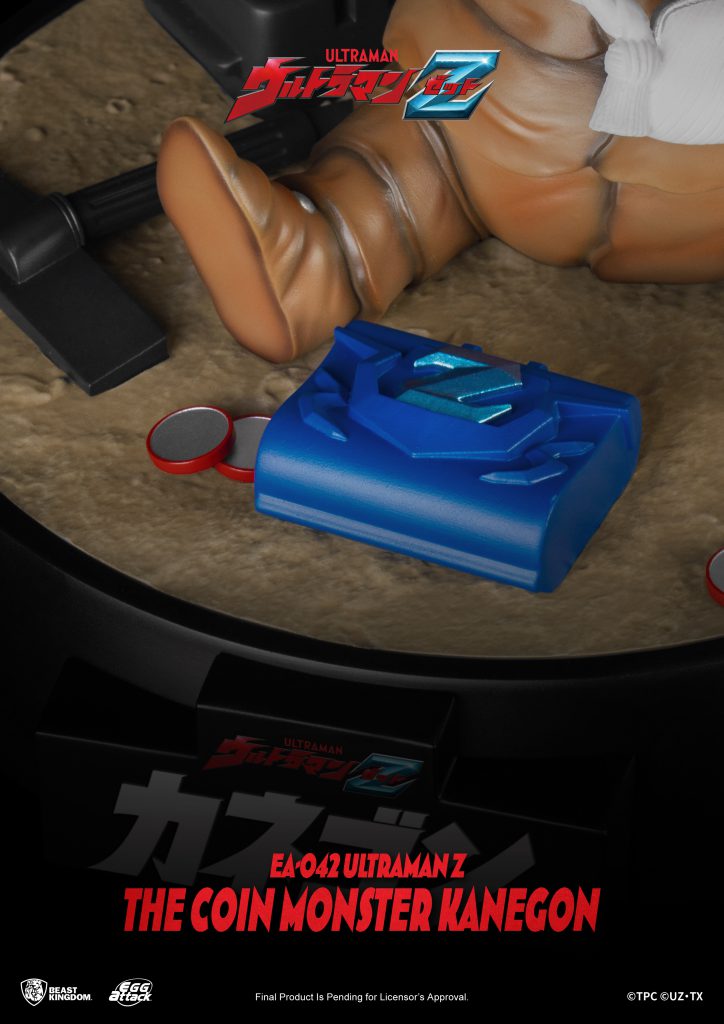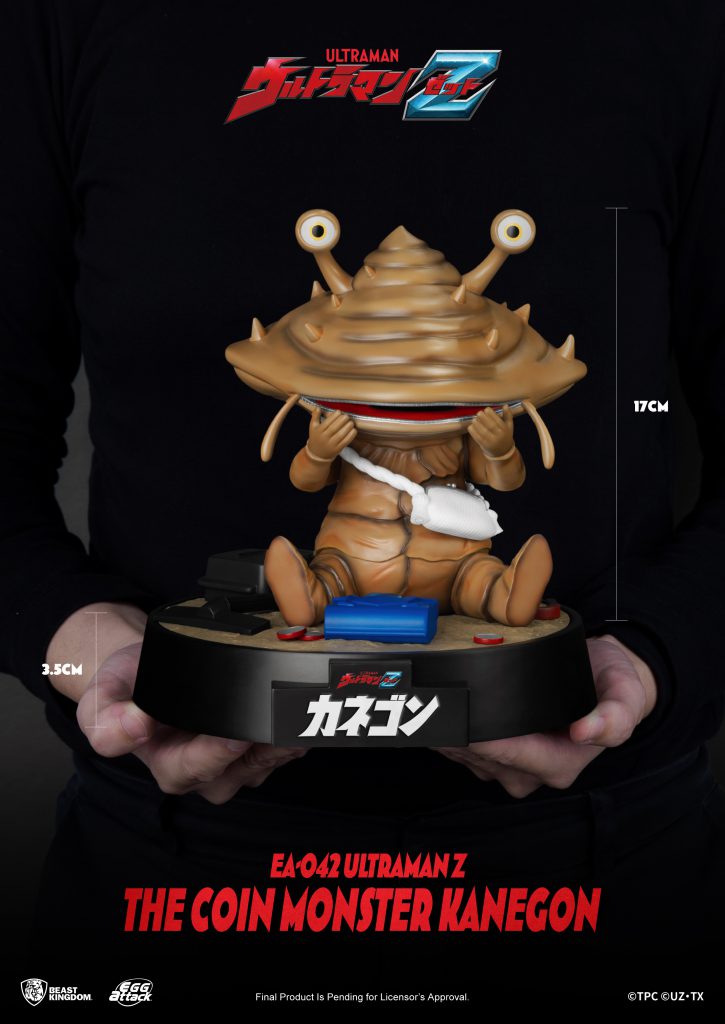 This is TSUBURAYA PRODUCTIONS' Official Global Website.
Official information of Ultraman, Kaiju, Movie, Anime, Comic books, Tokusatsu etc.
Discover the latest official news on the Ultraman series and other works by TSUBURAYA PRODUCTIONS