NEWS ARCHIVES
New Ultra Force English Cast Announced for ULTRA GALAXY FIGHT: THE DESTINED CROSSROAD! Free Watch Party to be held on Ultraman Connection!
Tsuburaya Productions is proud to announce the final group of English voice actors for Ultra Galaxy Fight: The Destined Crossroad, this time including Ultraman Scott, Ultrawoman Beth, and Ultraman Chuck, the Ultra Force, played by Tokusatsu-familiar actors!
As the sequel to Ultra Galaxy Fight: The Absolute Conspiracy, The Destined Crossroad not only reprises most of the cast from The Absolute Conspiracy, but also a large cast from the 2019 Ultra Galaxy Fight: New Generation Heroes as well. Today, we are announcing the last part of the cast including the Ultra Force, who debuted in the American-Japanese animated film Ultraman: The Adventure Begins! Ultraman Scott is played by Danté Carver, who might be familiar to Tokusatsu fans as a villain from another well-known all-star superhero film. Ultrawoman Beth is played by Maria Theresa Gow, who is known for Georgie Leland from Ultraman Gaia, the first regular Defense Team member in the Ultraman series. Furthermore, Ultraman Chuck is be played by Sean Nichols, who played Sean White in 2005's Ultraman Max and is also known recently for the MC of the Ultraman Connection live events! Take a look at their comments towards the series as well as their passion for the Ultraman franchise.
If you missed our last announcement of the English cast, you can read it here.
Danté Carver, as English Voice of Ultraman Scott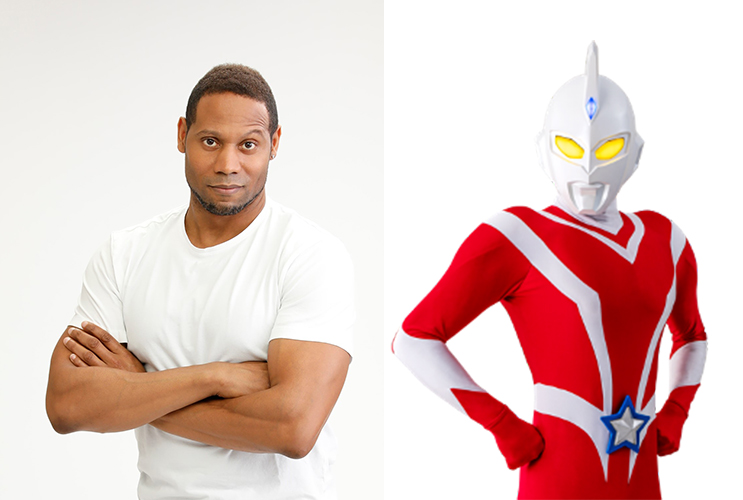 Voicing a superhero has always been a dream of mine. I hope to do more in the future.
When I was asked to work with Director Koichi Sakamoto again, I jumped at the chance! He's been one of my favorite action directors for years. We worked on another Tokusatsu film in 2011 together. Such an honor! Now, Ultraman too! I felt like a big kid living in a dream!
Maria Theresa Gow, as English Voice of Ultrawoman Beth
Hello everyone! My name is Maria Theresa Gow and I played the voice of Ultrawoman Beth.
I played Georgie in the 1998 Ultraman Gaia series and there was a line saying she would become an Ultrawoman to help Gamu fight the monster.
For 24 years I have wished that this would come true, and now it has thanks to Beth.
Beth is a courageous, strong and beautiful woman that not only children but also adults like myself will look up to.
I look forward for her further encounters.
Sean Nichols, as English Voice of Ultraman Chuck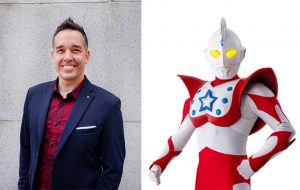 One of the best things about working with Tsuburaya Productions is that sometimes I get to go back to doing the "fun stuff" like acting! I got to play Ultraman Chuck in the latest Ultra Galaxy Fight series! Check it out on Ultraman Connection. And also don't forget the Ultraman Connection live events we do for fans all over the world with me as the MC!
Iain Gibb, as English Voice of Ultraman Leo and Ultraman Xenon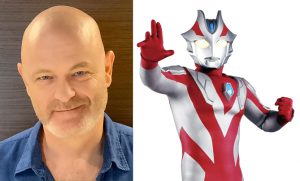 I played both Ultraman Leo and Ultraman Xenon in this installment of Ultra Galaxy Fight.
Both are great team players. Xenon in this new series is so powerful!
Leo is a great mentor to the others and strives to better everyone through training.
I hope you enjoy this great episode!
Maxwell Powers, returning as English Voice of Ultraman Mebius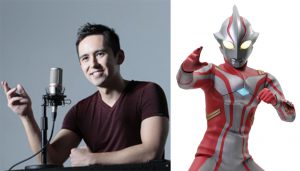 It's great to be back reprising my role on another stellar Ultra Galaxy Fight! When I was a kid, I had a few Ultraman & Kaiju action figures that a relative sent me as a gift. Who could have guessed I'd someday get the chance to be part of such a beloved franchise? I'll always be a fan first, and can't wait to see what's next!
Alexander Hunter, as English Voice of Father of Ultra & Ultraman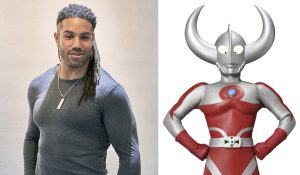 It's a lot of fun getting to voice both good characters and evil characters for the same project! I voiced Father of Ultra and Ultraman; as well as a couple of others, but I won't spoil the mystery!
Hannah Grace, returning as English Voice of Mother of Ultra & Yullian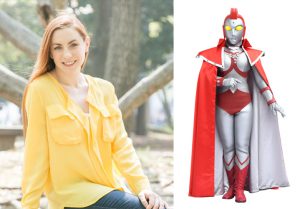 It was so exciting to get to return to the series! We left Yullian on such a cliffhanger I was eager to see what happens next. It was so much fun playing a villian in addition to Yullian and Mother of Ultra. I hope that the fans of the show enjoy watching the show as much as I enjoyed recording it!
Charles Glover, as English Voice of Ultraman King & Ultraman Ace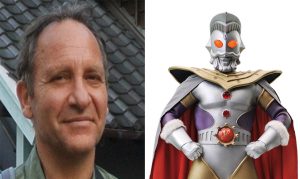 Hi, this is Charles Glover. I had the privilege and pleasure of playing the character Ultraman King in the new Ultra Galaxy Fight project. And I really enjoyed working with the staff and crew. Great process!
It's always a challenge and gratifying to voice a live-action character. I also realized that Ultraman has a lot of fans around the world, and I really hope I was able to give the character the just it deserves.
I really hope I have another chance! Thank you and I hope you enjoy it.
Bill Sullivan, returning as English Voice of Ultraman Taro
Ultraman Taro is a hero for the ages! He has his own theme song which everyone in Japan immediately recognizes.
Please enjoy! Peace to the Universe!
Ultra Galaxy Fight: The Destined Crossroad will begin streaming on Ultraman Connection in full length from March 28th! A FREE Watch Party event will be held on May 27th (JST) so visit UltramanConnection.com and become an Ultraman Connection member now!
Please check out our official website and social media accounts for latest news and updates!
Official Website: https://en.tsuburaya-prod.co.jp/
Official Twitter: https://twitter.com/TsuburayaGlobal
Official Facebook: https://www.facebook.com/tsuburayaglobal/
Ultraman Connection (Your Link to the M78 Universe): https://www.ultramanconnection.com/
Ultraman Connection Official Twitter: https://twitter.com/UltramanConnect
This is TSUBURAYA PRODUCTIONS' Official Global Website.
Official information of Ultraman, Kaiju, Movie, Anime, Comic books, Tokusatsu etc.
Discover the latest official news on the Ultraman series and other works by TSUBURAYA PRODUCTIONS