NEWS ARCHIVES
Ultraman Foods Including Hot Sauces & Coffee Blends to be Released from Jade City Foods on November 11th!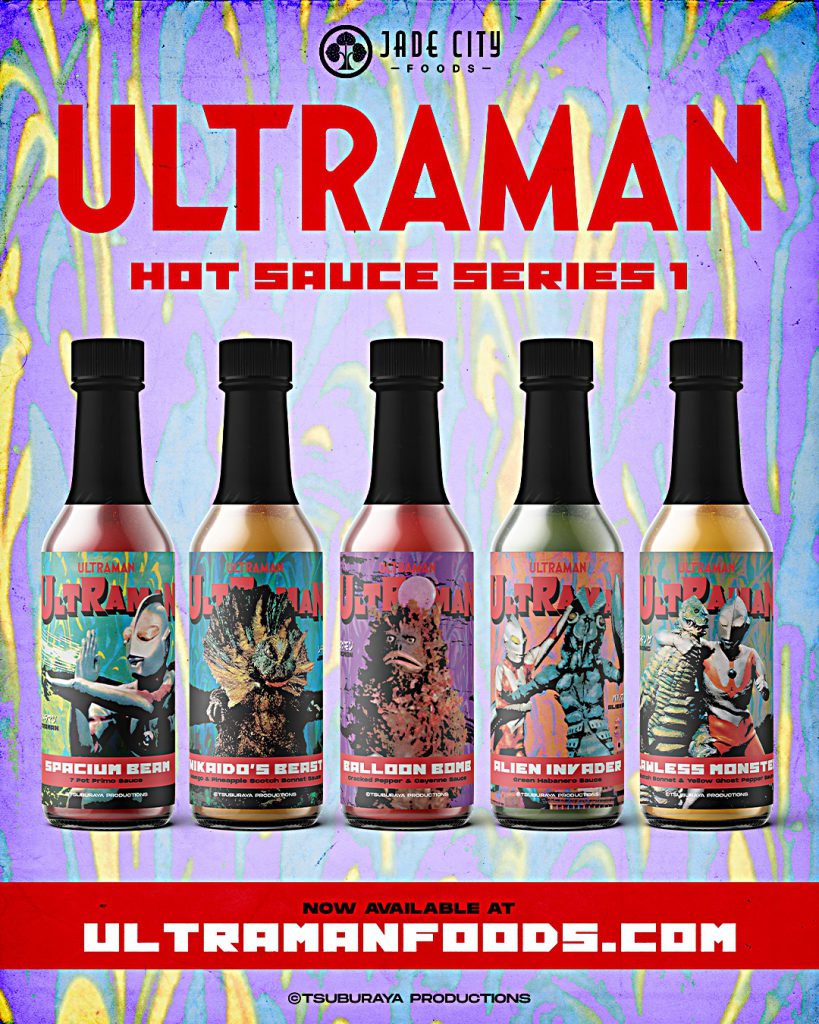 Ultraman licensed products including coffee, tea, and hot sauces will be released from Jade City Foods on November 11th, 2022.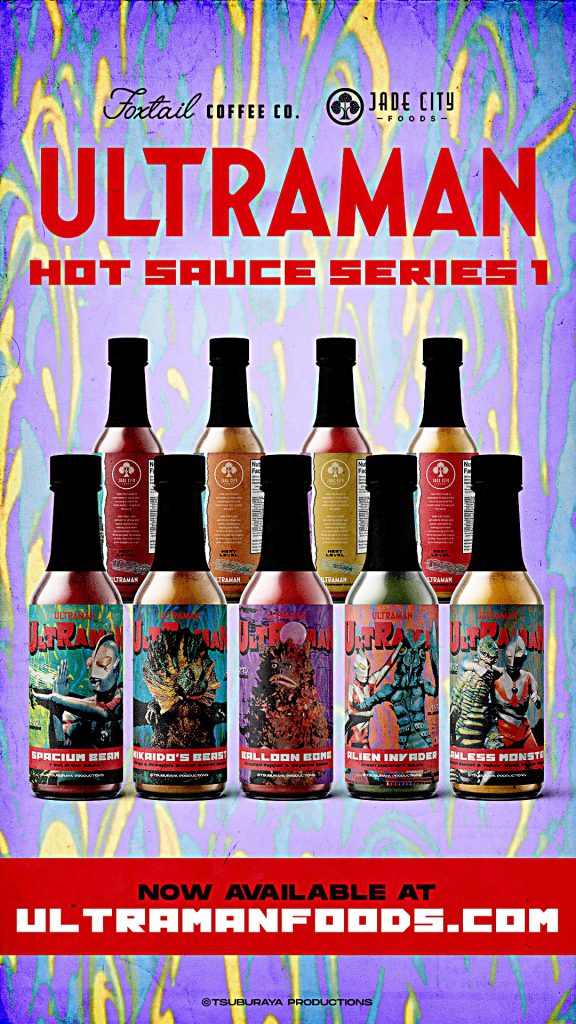 The complete line of Ultraman food products are unveiled on Jade City Foods' official website jadecityfoods.com and the newly launched Ultraman Foods website, ultramanfoods.com.
The lineup of Ultraman Hot Sauces includes: Alien Invader, Nikaido's Beast, Lawless Monster, Balloon Bomb, and Spacium Beam. These spicy sauces will be followed by Ultraman Signature Coffees, in three unique blends, including Land Of Light (Light Roast), Super Deformed (Medium Roast), and Ultraman's very own blend Monster Graveyard (Dark Roast).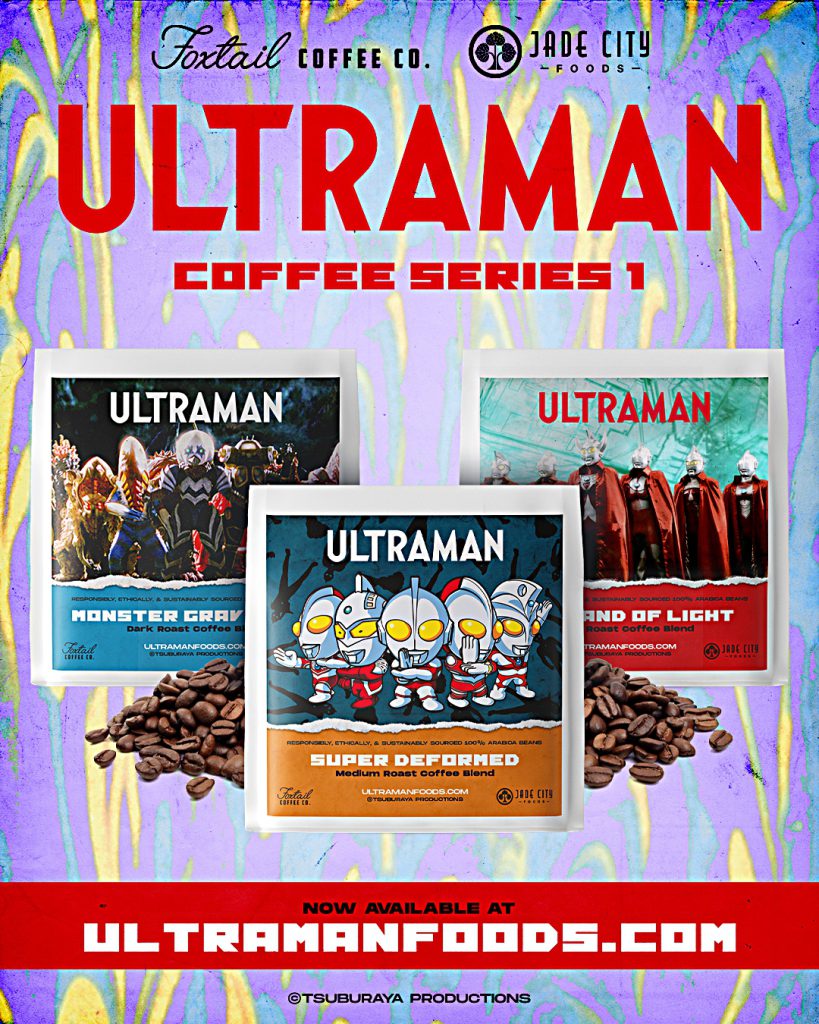 Furthermore, to commemorate the Ultraseven's 55th anniversary, a special Ultraseven Signature Hot Sauce will be released on Black Friday, November 25th, 2022 following the initial Ultraman launch!
This is TSUBURAYA PRODUCTIONS' Official Global Website.
Official information of Ultraman, Kaiju, Movie, Anime, Comic books, Tokusatsu etc.
Discover the latest official news on the Ultraman series and other works by TSUBURAYA PRODUCTIONS