NEWS ARCHIVES
Action Figure of Ultraman Zero Redesigned by Akinori Takaki Started its Pre-orders
"threezero", a Hong Kong figure company known for high-end collectible figures has announced the "threezeroX Akinori Takaki Ultraman Zero" action figure.
For this project, Akinori Takaki has redesigned and made the original sculpt for the figure of "Ultraman Zero," the son of Ultraseven. Takaki is a Japanese sculptor known for various activities of figure sculpting from merchandise sculpts to his original art works.
Ultraman Zero is a young Ultra Warrior of the Land of Light, who is destined to repeatedly confront Ultraman Belial, a warrior that has fallen to evil. In making the original sculpt of Ultraman Zero for this figure project, Takaki has mainly redesigned the upper torso, which is the part where the viewers shall mostly bring their attention. He added details while trying to comprehend the intention of the original design, and has intentionally tried to keep the wonderful form of the face as seen in the live-action suit as much as possible.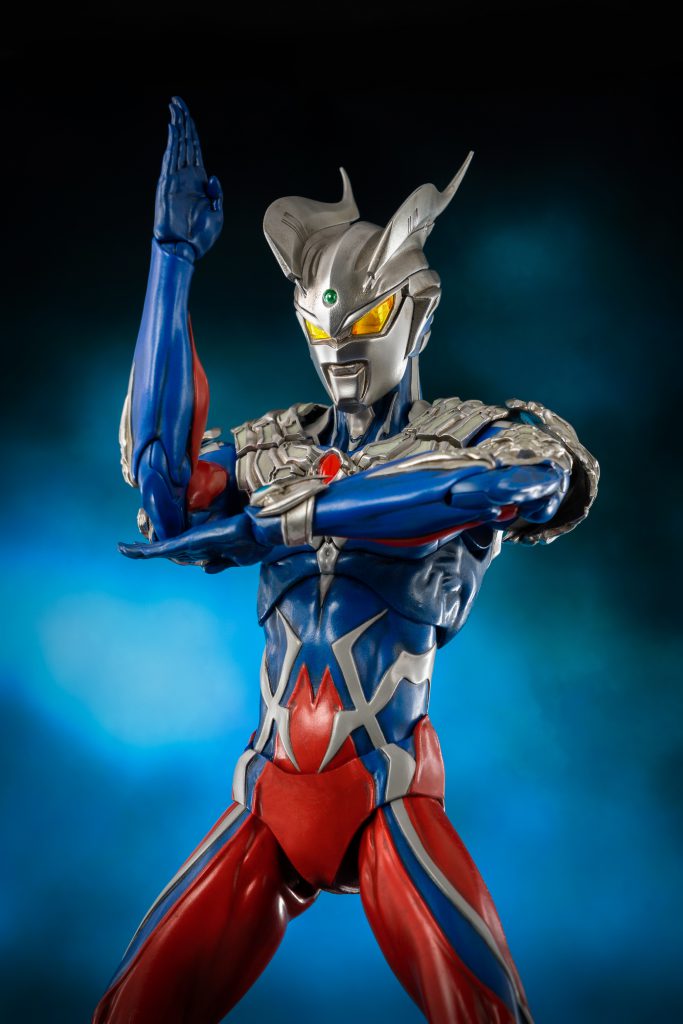 The Akinori Takaki Ultraman Zero collectible figure stands approximately 34.6cm (13.6″) tall, and is fully-articulated with over 52 points of articulation. The pair of "Zero Sluggers" on the head can be detached, and attached to the chest with magnets to have Zero take on the "Zero Twin Shoot" shooting form. Other weapons included in the merchandise is a large bladed "Zero Twin Sword" weapon and "Ultra Zero Lance." There are 5 pairs of interchangeable hands: 1 pair of opened hands, 1 pair of hands for holding weapons, 1 pair of fists, and 2 pairs of posed hands. The figure also comes with a fabric cape, which resembles the costume worn by Zero as seen in the 1st episode of Ultra Zero Fight (2012). LED light-up features are installed in the eyes, Beam Lamp on the forehead, and the Color Timer on the chest (The LED lights at the Color Timer can be switched between red lights and blue lights). Detailed paint treatments have been applied to highlight all the artistic details of Takaki's sculpted work.
Available for pre-order at threezero store (https://www.threezerohk.com/product/threezerox-takaki-ultramanzero/) and threezero worldwide distribution partners, starting 2021 Octoboer 2nd, at 9:00am HKT. The figure is priced at USD179  (Free shipping is available for some regions). Shipment is scheduled for 2nd quarter of 2022.
This is TSUBURAYA PRODUCTIONS' Official Global Website.
Official information of Ultraman, Kaiju, Movie, Anime, Comic books, Tokusatsu etc.
Discover the latest official news on the Ultraman series and other works by TSUBURAYA PRODUCTIONS