NEWS ARCHIVES
Special New Trailer Revealed for the Mysterious Ultraman Regulos, to be Debuted in Ultra Galaxy Fight: The Destined Crossroad! Japanese Voiced by Shugo Nakamura!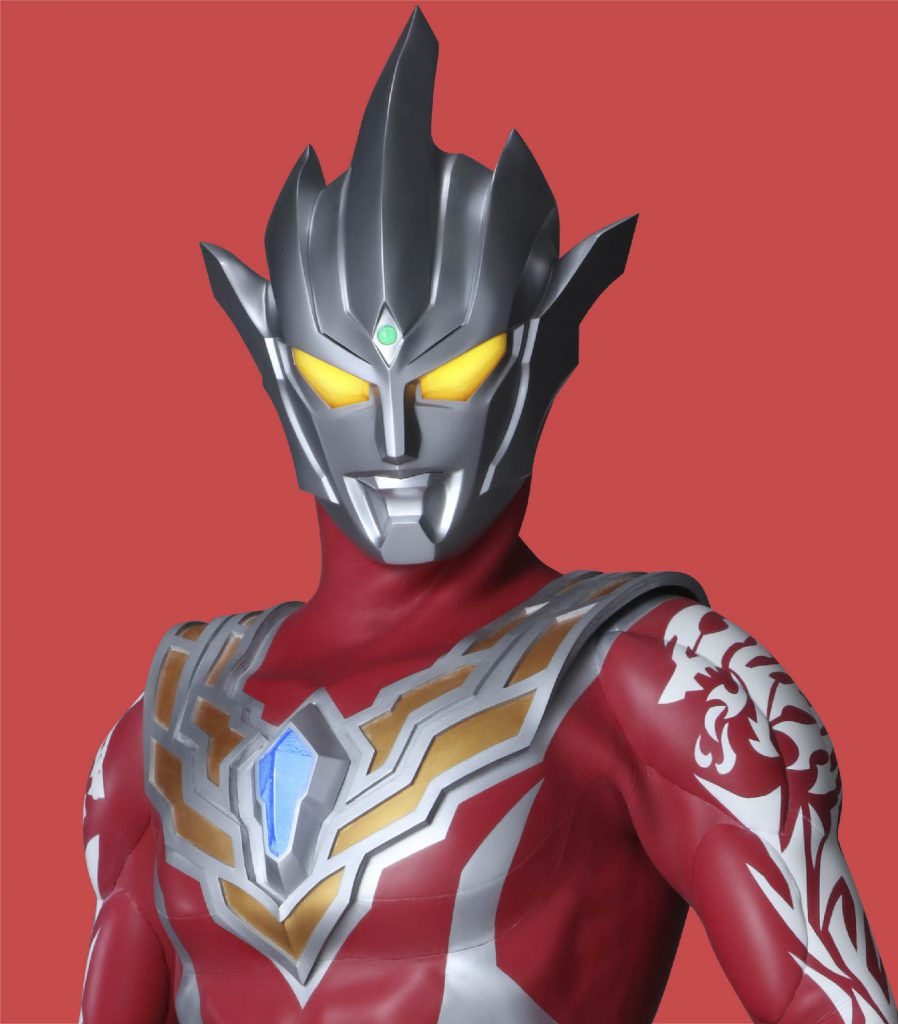 Set to be released in the early summer of 2022, Ultra Galaxy Fight: The Destined Crossroad will feature the new Ultra Hero Ultraman Regulos. A special character trailer of this pivotal role has been revealed, together with his Japanese voice actor: Shugo Nakamura!
■Master of the Legendary Space Martial Art! Brand New Ultraman Regulos Character Trailer
A character trailer featuring Ultraman Regulos releases with an exhibition of his Red Dragon White Tiger Fist, one of the mysterious Space Martial Arts known as the "Cosmo Beast Style," rumored to be the strongest in the galaxy.
Please enjoy Regulos' well-rounded martial arts techniques paired with Shugo's heroic voice, and you can expect to enjoy more of both in the new series!
■Comments Received from Shugo Nakamura, Ultraman Regulos's Japanese Voice Actor
■Comments from Shugo Nakamura
Hello everyone.
My name is Shugo Nakamura, and I will be voicing Ultraman Regulos!
I would like to express my gratitude for being given this incredible opportunity.
I think most people at one point have wished to become a hero, haven't they? I'm one of those people, too.
But I never thought the day that I actually get to become hero would ever come…
The night before the first recording I was so nervous, I couldn't sleep. I was the only person recording that day, but I worked with Regulos and the other heroes. I was allowed to record take after take, and put everything I have into giving Regulos his voice.
I can't wait for everyone to hear it!
It brings me joy knowing you are all out there waiting excitedly to do just that.
As a new character, I hope you will all give Ultraman Regulos your support!
There is an interview of Shugo Nakamura by Sean Nichols after the character trailer of Ultraman Regulos! Shugo shares with us some of his experiences from voicing Ultraman Regulos, so watch until the end or you'll be missing out!
■Profile of Shugo Nakamura
Affiliation: Across Entertainment
2015: Voice Acting debut in a popular idol game.
2019: Awarded Best New Male Actor at the 13th Seiyu Awards
He currently works in various entertainment including music, radio, and theatre
■Information of Ultraman Regulos
Height: 52 meters
Weight: 47000 tons
Place of Birth: Unknown
Special Attack: Red Dragon & White Tiger Strike
A mysterious Ultraman held captive by the Absolutians.
He learned the Cosmo Beast Style on Planet D60, a space martial arts said to be the strongest in the universe.
His right arm's crest holds the power of the Lightning White Tiger Fist, and his left crest the Flaming Red Dragon Fist.
■Correction of Translation
In Ultraman Trigger, Absolute Diavolo's martial arts style and special attacks were translated to "Cosmo Beast Fist" and "Juggernaut Charging Bull Fist" respectively. Since more information is revealed, they will be translated to "Cosmo Beast Style" and "Juggernaut Charging Buffalo Strike" from now on. The subtitles will receive updates at a later date, and we are sorry for the inconvenience made.
■Series Outline of Ultra Galaxy Fight: The Destined Crossroad
Ultra Galaxy Fight: The Destined Crossroad is the third installment of the Ultra Galaxy Fight series, continued from the previous Ultra Galaxy Fight: The Absolute Conspiracy with its shocking ending.
It's Ultra Heroes vs. Absolutians – the destined battle will reshape the entire galaxy!
・Release Date: Early Summer of 2022 (TBD)
・Language: Japanese / English
・Director: Koichi Sakamoto
・Writer: Junichiro Ashiki
・Produced by: Tsuburaya Productions
・Official Website: https://m-78.jp/galaxy-fight/tdc/
This is TSUBURAYA PRODUCTIONS' Official Global Website.
Official information of Ultraman, Kaiju, Movie, Anime, Comic books, Tokusatsu etc.
Discover the latest official news on the Ultraman series and other works by TSUBURAYA PRODUCTIONS