NEWS ARCHIVES
Tsuburaya Productions announces the global launch of ULTRAMAN CARD GAME in Summer 2024!
ULTRAMAN CARD GAME, a trading card game based on the Ultraman franchise, will be launched by Tsuburaya Productions. 
The service is set to begin in Japan, North America and all around Asia in the summer of 2024, and will aim to expand sequentially.
The global trading card game market has been estimated to be worth approximately $6.4 billion in 2022, and is expected to grow at a compound annual growth rate of 8% from 2023 to 2030, reaching a market size of $11.6 billion by the end of 2030.
In China, card games created by Zhejiang Kayou Animation Co., Ltd.(Kayou) themed on the Ultraman series has become popular among both adults and children and has risen to the No. 1 brand in the country.
Tsuburaya Productions is motivated to achieve further growth for the Ultraman franchise by entering into the promising trading card game market fully supported by Kayou.
*Reference of market size data: https://www.zionmarketresearch.com/report/trading-card-game-market
*SUPER HEROES ULTRAMAN X-FILE (宇宙英雄奥特曼X档案系列) and ULTRAMAN HERO BATTLE (奥特曼英雄对决系列), which are currently available in China, will continue to be sold.
What is ULTRAMAN CARD GAME?
ULTRAMAN CARD GAME is a trading card game that combines the worldbuilding of the Ultraman series with game play and collectability that can be enjoyed by both children and adults.
The cards are designed with high quality artwork to express the appealing elements of Ultraman's appearance, power-ups, special moves, and type system.
Under the benefit of Tsuburaya Productions, ULTRAMAN CARD GAME is scheduled to be linked deeply with Ultraman related works, services and live events.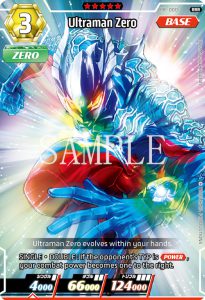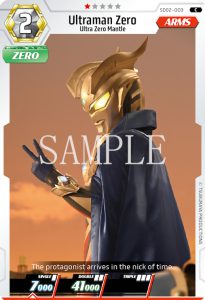 Outline
Title: ULTRAMAN CARD GAME
Service Launch Date: Summer of 2024
Planned Service Regions: Japan, North America, Mainland China, Hong Kong, Taiwan, Southeast Asia
Official Website: https://ultraman-cardgame.com
Special Collaboration: Shanghai Character License Administrative Co.,Ltd.(SCLA), Zhejiang Kayou Animation Co., Ltd.(Kayou).
ULTRAMAN CARD GAME will make its world debut at Anime Festival Asia
The Ultraman Card Game will be unveiled at Anime Festival Asia (AFA), which will be held at Suntec City in Singapore from November 24 (Fri.) to 26 (Sun.), 2023 at the world's earliest opportunity.
Anime Festival Asia official site
https://animefestival.asia/afa23/
We will also hold a BtoB presentation on Friday, November 24, from 3:00 to 5:00 PM (SST) at the same venue to present our strategy for the global expansion of our trading card business.
To learn more about ULTRAMAN CARD GAME, please check out our official website:
This is TSUBURAYA PRODUCTIONS' Official Global Website.
Official information of Ultraman, Kaiju, Movie, Anime, Comic books, Tokusatsu etc.
Discover the latest official news on the Ultraman series and other works by TSUBURAYA PRODUCTIONS