NEWS ARCHIVES
Ultra Heroes and Galactic Villains Joins the Arena in GigaBash!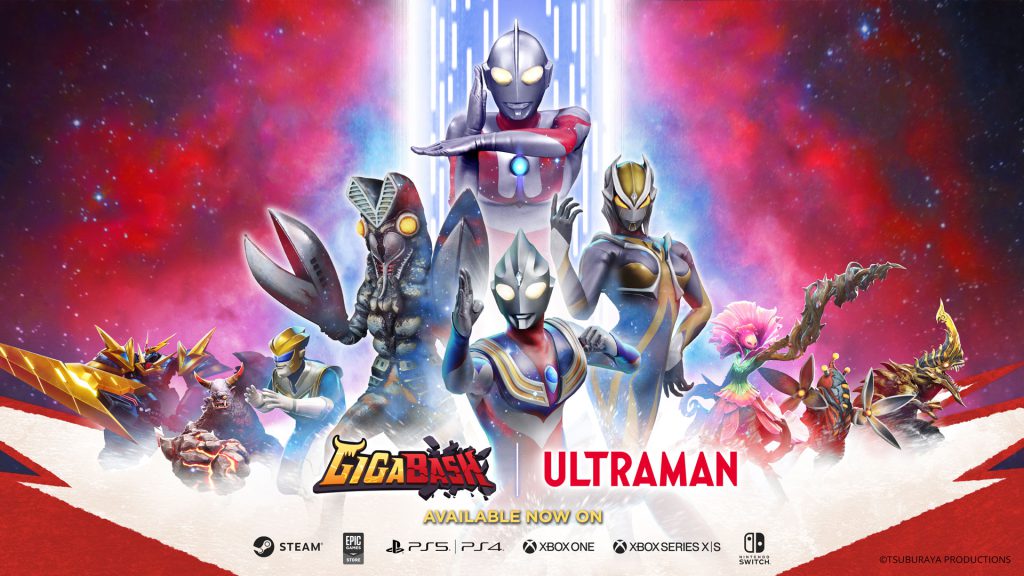 On November 8th, 2023, Passion Republic Games has launched the "Ultraman 4 Character pack DLC" in their game GigaBash.
GigaBash is an arena-type fighting game where up to four players choose characters called "Titans" and fight until the last player is standing. The Ultraman DLC consists of four new playable characters from the Ultraman universe: Ultraman, Ultraman Tiga, Alien Baltan, and Camearra.
As Ultraman, you can unleash his iconic Spacium Beam against enemies who threaten humanity. As Ultraman Tiga, you can Type Change into Multi Type, Power Type, or Sky Type to change your speed, power, and even skillset to adapt to any situation. As Alien Baltan, you can overwhelm your foes with clones and shower them with White Destructive Bullets. You can even play as Camearra and unleash darkness upon the world with deadly whip attacks and swarms of Shibito-Zoigers.
The GigaBash "Ultraman 4 Character Pack" DLC is now available on PC in Steam and Epic Games Store, Xbox One, Xbox Series X|S, Nintendo Switch, Playstation®4, and Playstation®5. 
Will you become an Ultra-Hero or join the galactic villains and destroy our world? Or will you play as your favorite GigaBash Titan and team up with the legends that inspired GigaBash and the Tokusatsu genre?
*"Ultraman 4 Character Pack" DLC is not available in Japan and Mainland China.
This is TSUBURAYA PRODUCTIONS' Official Global Website.
Official information of Ultraman, Kaiju, Movie, Anime, Comic books, Tokusatsu etc.
Discover the latest official news on the Ultraman series and other works by TSUBURAYA PRODUCTIONS