NEWS ARCHIVES
Ultra-Heroic Collaboration Pioneering the ASEAN First Ultraman Helmets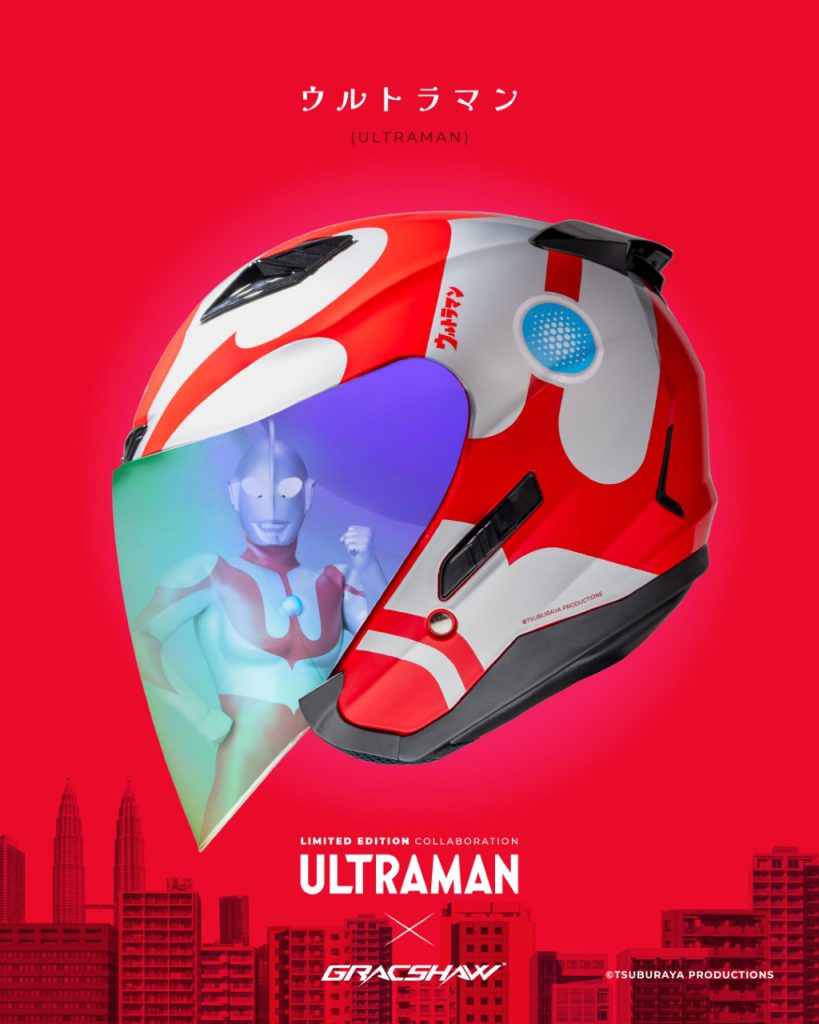 Tsuburaya Productions and reputable helmet manufacturer Gracshaw saw the design and creation of the ASEAN first Ultraman helmets.
The limited edition collection in the Gennex line comprises three Open Face Double Visor Helmet designs, namely Gennex Ultraman Classic, Gennex Ultraman Taro and Gennex Ultraman Tiga.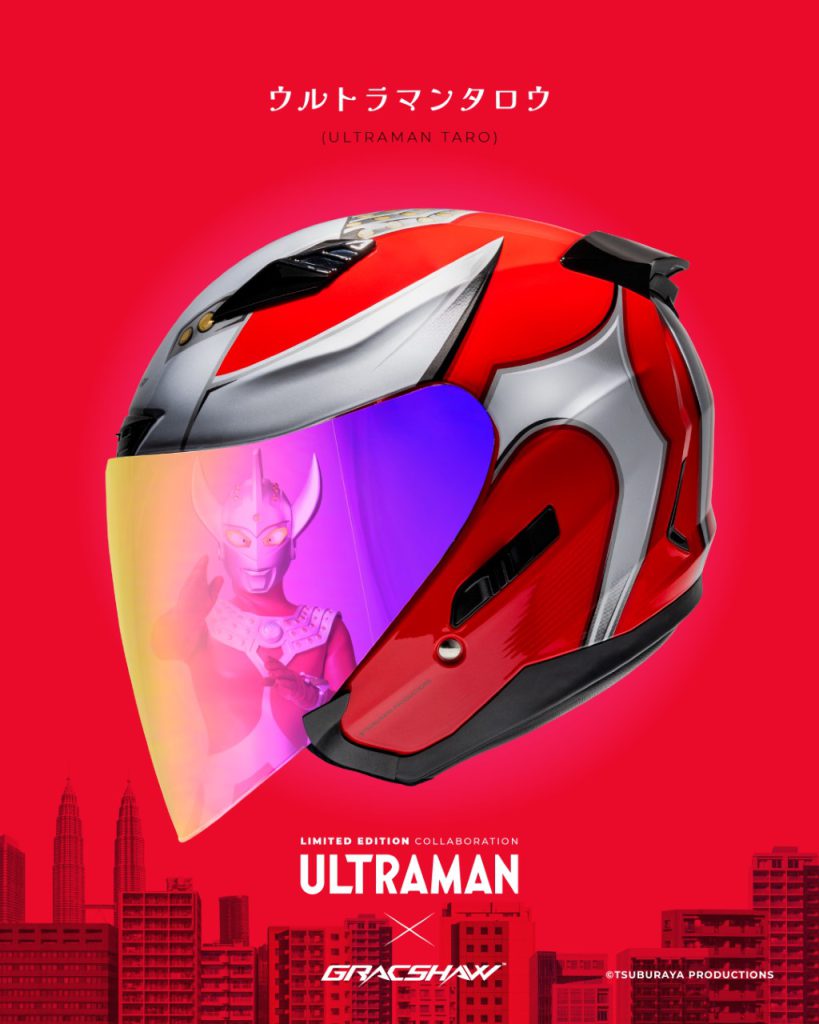 Released in September 2022 and retailing at RM460, every Ultraman helmet features a unique serial number on the back, such as TAR 0001/1000 that matches the one on the certificate of authenticity card. Adding to the exclusivity is the availability of only 1,000 units per design.
The Ultraman helmets offer well-thought-out features such as double visor for enhanced protection from the sun and other external elements, along with excellent air ventilation and aerodynamics. The sizes range from M to XXXL to cater to all riders.
Tsuburaya Productions has been creating stories loved by fans everywhere since Ultra Q and Ultraman first aired in 1966. Alongside its classic characters, it also develops full-length films, TV series, manga, anime and live event for global audiences.
Established in 2006, Gracshaw is a Malaysian brand parked under the umbrella of Double Site Marketing Sdn Bhd. It produces a comprehensive range of high-quality helmets, including Full Face, Open Face, Demi Jet, Offroad and Touring.
This is TSUBURAYA PRODUCTIONS' Official Global Website.
Official information of Ultraman, Kaiju, Movie, Anime, Comic books, Tokusatsu etc.
Discover the latest official news on the Ultraman series and other works by TSUBURAYA PRODUCTIONS